2022 State of the Foodservice Industry
After a roller-coaster year, foodservice operators hang on tight as they face the mounting challenges of labor shortages, supply chain issues and rising costs.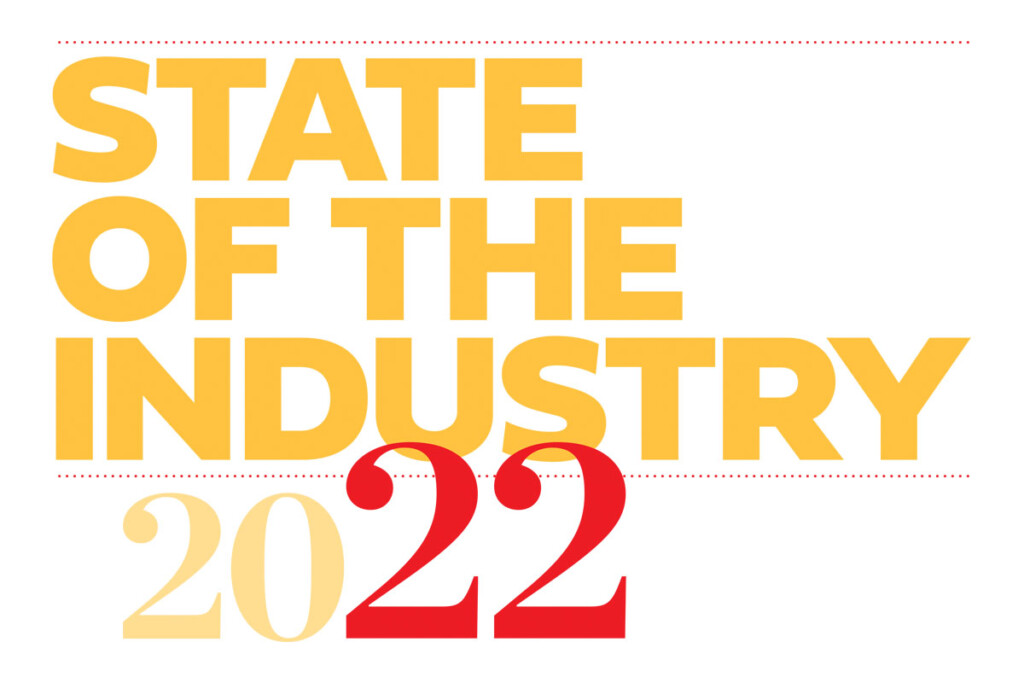 What a ride 2021 has been. The year started with the country in the midst of a COVID surge, with widespread office and school closures, and many jurisdictions mandating dining restrictions. By spring and early summer, as vaccination levels soared and COVID cases plummeted, foodservice industry sales quickly accelerated. Driven by a pent-up desire to dine out and stimulus funds, diners returned in droves. "We saw a bigger surge than expected … a surge unlike anything in the past," says David Henkes, senior principal at industry analytics firm Technomic.
Ann Golladay, associate director of food industry analytics firm Datassential, was pleasantly surprised at the industry's quick growth. "We expected more of a slow ramp-up and that consumers would be reluctant to return to eating out, regardless of vaccination status," Golladay says. "What we learned this summer is that consumers were quite eager to get back out."
Sales softened in the third quarter in response to the delta variant. Some operators fear that the recovery may be moving in reverse and worry about the advent of future COVID variants and winter's natural impact on outdoor dining.
After suffering a steep decline in 2020—a 23.8% drop in sales, according to the National Restaurant Association—the industry is expected to post an overall upswing in 2021. The association projects that the industry will close out the year with $789 billion in sales, up almost 20% from 2020, but still below 2019's $864.3 billion in sales. That's before factoring in menu price inflation, at its highest rate since 2008.
"The foodservice industry has rebounded remarkably from the depths of the pandemic," says David Portalatin, an industry analyst with market research firm The NPD Group, "however, we are still well short of a pre-pandemic level of restaurant usage." Industry traffic is 4% below pre-pandemic levels, according to NPD. "We've shifted about 11 billion eating occasions annually to at home," Portalatin says.
According to the National Restaurant Association's September survey, 44% of operators think it will be more than a year before business conditions return to normal and 19% believe they never will.
2022 OUTLOOK
The industry's overall upward trend is expected to continue in 2022. "Things are going to continue to improve, but gradually," says NPD's Portalatin, who projects that 2022 traffic will be 2% below 2019's traffic.
Technomic forecasts that 2022 industry sales will slightly exceed pre-pandemic levels, dollar for dollar, but once inflation is factored in, it expects sales to be at 92.3%. The recovery also is uneven. "Certain segments are going to be slow to come back," Henkes says. "Hotels are still going to be well below pre-pandemic levels … business feeders are barely starting to move again," he notes. When on-premise sales halted in the spring of 2020, the industry leaned on off-premise models. Quick-service restaurants, especially those with drive-thrus and online digital ordering systems, were positioned well. Limited-service restaurants are projected to post 2022 sales at 113% of 2019 sales, while full-service restaurants are forecasted to be at 94.7%, Henkes says. "Casual dining—especially [at] chains—is clawing its way back."
Sales in some segments were decimated in 2020, so even substantial growth leaves them in a hole. Technomic predicts that the travel and recreation segment will see a 42.1% jump in sales in 2022, following a 48.4% gain in 2021. That brings sales up to only 83.9% of 2019 levels. Once inflation is factored in, that's merely 76.1% of 2019 sales. "We expect that business travel and conferences will never fully return to pre-pandemic levels," says Datassential's Golladay.
"[The year] 2022 will continue to be a year of transition for the restaurant industry," says Hudson Riehle, the National Restaurant Association's senior vice president of research and knowledge. "The industry is fortunate that it is an industry that consumers want to use in their daily lifestyles and that overall economic growth in 2022 will remain positive." But challenges loom, and at a time when Americans are projected to have less disposable income as stimulus and relief funds dry up and inflation builds.
The industry faces several uphill challenges, Henkes points out. "Spring and summer have shown tremendous surges [in sales] that have given people more optimism than they've had in some time," he says. But that optimism is tempered by three major concerns: labor shortages, supply chain problems and soaring costs.
"Help wanted" signs cover the industry landscape, with 78% of operators reporting they lack enough employees to support existing customer demand, according to a National Restaurant Association September survey. In response, labor costs have risen steeply, with operators upping hourly rates, adding benefits and offering hiring bonuses. Operators also struggle with supply chain challenges, making it difficult to procure everything from food to equipment. "Some operators are dipping their toes in the used equipment market for the first time," Henkes notes. Meanwhile, wholesale food prices jumped 12.9% between September 2020 and September 2021, according to the Bureau of Labor Statistics Producer Price Index. Expect foodservice operators to continue to innovate to drive sales and cut costs in 2022's challenging environment.
DESIGNED TO-GO
Pre-pandemic, the foodservice industry was shifting toward a greater emphasis on off-premise dining, with to-go orders accounting for 61% of traffic, according to the National Restaurant Association. "In the depth of the pandemic, that approached 90%," says the association's Riehle. That's since inched down to 80%, and will still scale back some, but "it is unlikely that it will drop back to where it was pre-pandemic."
Given that trend, expect an emphasis on design and innovations that support off-premise dining. "We are seeing major shifts in how drive-thrus look with more digital and order-ahead lanes," says Golladay. Taco Bell recently unveiled its Defy prototype, featuring four drive-thru lanes, including three dedicated to mobile orders, and a proprietary lift system that quickly delivers food from an elevated second-floor kitchen. Golladay also expects to see an investment in integrated POS systems that work seamlessly with third-party delivery systems.
Operators are tweaking their designs with takeout windows, to-go pickup shelving and areas for curbside pickup fulfillment. Some restaurants, like fast-casual Rise Southern Biscuits & Righteous Chicken, are adding heated food lockers to keep to-go orders piping hot. Certain full-service operators are diversifying their offerings with smaller-footprint concepts specializing in off-premise dining—a shift already in place pre-pandemic that has intensified. For example, IHOP opened its first flip'd concept in September, focusing on takeout breakfast items.
"[Full-service] restaurants really need to create and enhance the dine-in experience, whether it's menu enhancement, hospitality or ambiance. … They need to double down on that, because that's their unique selling proposition." —David Henkes, Technomic
"Full-service restaurants are trying to walk a balancing act," says Henkes. "The delivery and takeout part of their business is going to remain elevated. But as people start to return [to on-premise dining], restaurants really need to create and enhance the dine-in experience, whether it's menu enhancement, hospitality or ambiance. … They need to double down on that, because that's their unique selling proposition."
DELIVERY KITCHENS
Delivery kitchens, including ghost kitchens, became a popular way to scare up sales in the pandemic's darkest days. These kitchens enjoy low overhead because they can operate within an efficient, small footprint. A growing segment pre-pandemic, delivery kitchens are expected to show high-volume sales in 2022, fueled by the consumer's appetite for off-premise dining and the operator's hunger for profitability, predicts NPD's Portalatin.
Wendy's is teaming up with REEF to open 700 delivery kitchens by 2025. "The demand for convenient delivery solutions means we must look for opportunities beyond our traditional restaurant formats, especially in dense urban areas," says Abigail Pringle, Wendy's president, international and chief development officer, in a press release.
Meanwhile, other operators are launching virtual brands operated out of traditional restaurant locations, or out of their delivery kitchens. "Anyone who has excess kitchen capacity now has the opportunity to leverage that capacity with a virtual brand in the marketplace," Portalatin says.
Chick-fil-A recently launched its Little Blue Menu concept, which lets consumers mix and match selections from its traditional menu and from three new virtual brands: Flock & Farm, Garden Day and Outfox Wings. The first location opened in October in a renovated Chick-fil-A location in Nashville, Tenn.
IN TUNE WITH TECHNOLOGY
The pandemic forced many operators to step up their digital engagement by introducing or enhancing mobile apps, electronic ordering and digital payment options. Datassential reports that 75% of consumers currently use mobile apps for food-related purposes. Expect to see more loyalty programs and dining/beverage subscriptions powered through mobile apps, Riehle says.
While contactless transactions were popularized to slow the spread of COVID, they're now crucial in fighting the industry's endemic labor shortage. Many operators encourage on-premise guests to use QR codes to access online ordering and payment systems—sparing limited staff from taking orders and running credit cards. Others have invested in tableside tablets that help guests place an order or pay their bill, turning tables quicker and reducing staffing needs. At other establishments, mobile POS tablets increase the efficiency of a limited waitstaff, allowing servers to electronically place orders tableside.
Likewise, some operators are turning to back-of-house automation to reduce their labor needs. White Castle and CaliBurger are testing a robotic kitchen assistant that flips burgers, and Buffalo Wild Wings is testing a robotic chicken wing fryer.
OTHER TRENDS TO WATCH
Coming in 2022, experts anticipate the following shifts:
Streamlined menus. Some operators have reduced their inventories and slimmed down their menus in response to supply chain issues. With some items short in supply or outrageously expensive, operators are procuring alternatives. For example, Wingstop added chicken thighs to its menu in response to escalating wing prices.
Big data. As the industry relies more on mobile apps, operators will gain an increased ability to track consumer preferences—data that can help shape operations. With tracking software more accessible and less expensive, "it's no longer just the big chains that can do that," Henkes says.
Sustainability. "Energy efficiency and waste reduction are increasingly important to consumers," Golladay says. "Consumers are more likely to be loyal to and frequent brands that align with their values." Restaurant Brands Int'l., parent company to Burger King, Popeyes and Tim Hortons, pledged to cut greenhouse gases 50% by 2030 through a variety of avenues, including renewable energy, supply chain choices and energy-efficient equipment.
---
OPERATOR PERSPECTIVES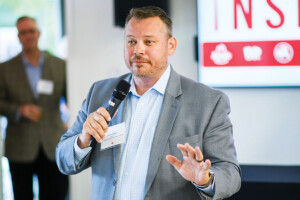 PETER CRYAN, Vice President of Equipment Innovation, Inspire Brands, Atlanta
"I see the industry continuing to expand order-ahead and third-party pickup capabilities. The Inspire Brands shared services approach allows us to leverage our expertise and resources across brands to adapt to these trends quickly. As a result, our current projects aim to optimize kitchen design and equipment to reduce pressure points and maximize food quality, speed and yields. Furthermore, we've also opened a 15,000-sq.-ft. Innovation Center and our first ghost kitchen, Inspire Alliance Kitchen, to develop, test and validate our restaurant solutions."
---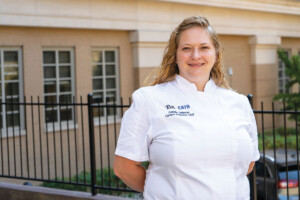 DANIELLE GALLAWAY, Executive Chef, University of Pittsburgh, Pittsburgh
"Robotics, ghost kitchens and high-end hot meal vending [are part of our] new normal. As our [post-pandemic] business grows, this will allow us to offer different styles of service in locations that lack space for full kitchens. Staffing limitations have required us to look at how we produce the same amount of food with fewer hands. When it comes to remodeling existing kitchens, we will be choosing equipment with more capacity-per-batch to help staff keep up [with demand] and to reduce our overall energy use."
---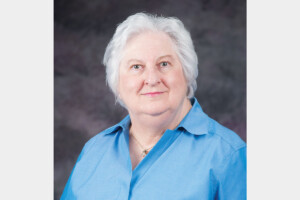 MARY MOLT, Associate Director, Housing and Dining Services, Kansas State University, Manhattan, Kan.
"As we are recouping from the past year-and-a-half, we are being more deliberate in our decisions about such things as menus, hours of operation, staffing patterns, and food and supply sourcing partnerships. Our struggles with recruiting and retaining employees at our mostly from-scratch food production operation have led us to reevaluate how we will operate going forward. Adding more and more amenities (such as robust menu options and service hours) to our dining program 'because we could' is probably a relic of the past that needs to be replaced with 'because we should.'"
---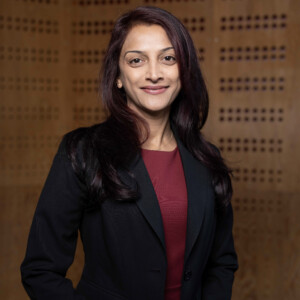 TABASSUM ZALOTRAWALA, Chief Development Officer, Chipotle, Newport Beach, Calif.
"At Chipotle, we are passionate about increasing access and convenience for our guests so they can enjoy real food when and where they want. I'm particularly excited about our Digital Kitchen format and believe there's a large opportunity to capitalize on areas where we have a higher volume of sales through our digital business. Our Digital Kitchen prototype will allow us to enter urban areas that cannot support a full-size restaurant, and will provide flexibility with future locations."
---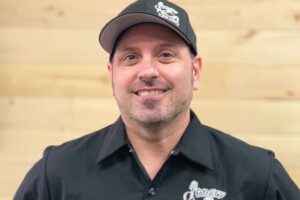 ANDY DIAMOND, President, Angry Crab Shack, Mesa, Ariz.
"Pre-pandemic carryout orders comprised 5% of sales. This number has risen to 20% of sales in 2021. Over the past year, we've changed the layout at every restaurant to accommodate for the increase in takeout demand by separating in-store diners from takeout orders and third-party delivery vendors. These changes have made for smoother operations. As we continue to expand, new locations will feature similar layouts to account for increased takeout in addition to other enhancements to simplify operations."
---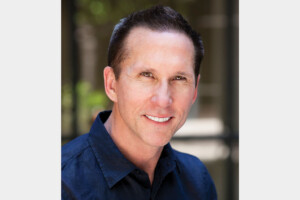 STEVE HEELEY, CEO, Pokeworks, Irvine, Calif.
"The last year-and-a-half has taught us to be creative, flexible and resilient. Moving from dine-in to 100% takeout and delivery and back has caused Pokeworks to rethink restaurant design. One of the biggest challenges has been balancing the dine-in experience while introducing innovative ways to address the digital ordering environment. From equipment purchasing to our digital space, we have taken a deep dive to create aesthetically pleasant takeout areas within the restaurant that are easily accessible and do not disrupt our dine-in guests."
---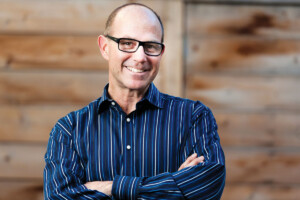 AARON NOVESHEN, Founder & CEO, Starbird Chicken, San Francisco
"In 2022, we anticipate receiving products to be our biggest challenge. We're witnessing longer lead times with items simply sitting on ships while close to port. This issue is not exclusive to imported products. Even domestic companies are having trouble meeting demands with the ongoing labor shortages, in addition to not being able to receive inventory from overseas. In the meantime, we plan on continuing to offer solutions such as making existing streetside restaurants more guest-friendly for pickup, delivery and dine-in while supply chain issues level out."
---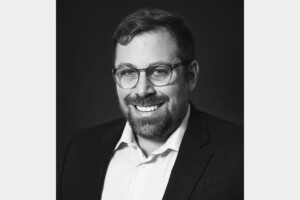 JOEY SIMONS, Senior Vice President of Operations, C3 (Creating Culinary Communities), Beverly Hills, Calif.
"C3's omnichannel approach to restaurant and ghost kitchen operations allows us to spread our brands across various platforms, including digital kitchens, a proprietary app, and digital [intellectual property] expansion via hotels and coworking spaces. In October, we debuted our first culinary center, a multiconcept culinary market and digital kitchen hybrid. As consumers start to use dining experiences as social moments again, our operational focus has shifted accordingly."
---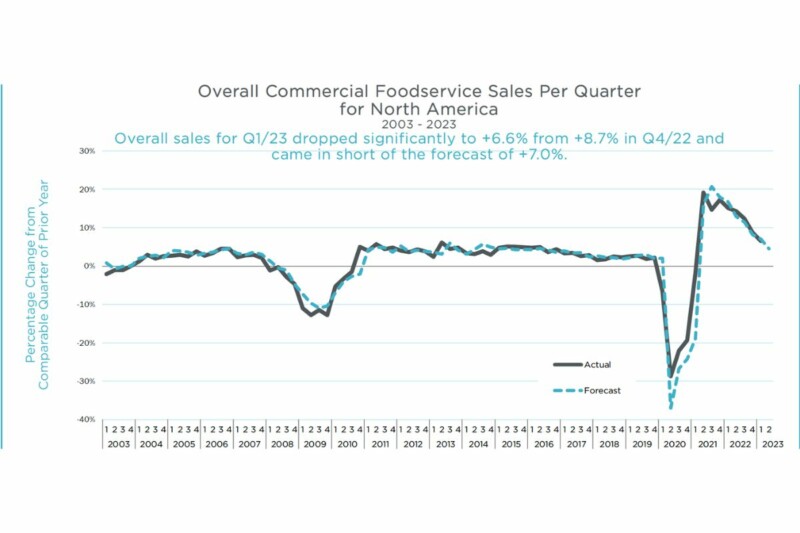 Economic News
Manufacturers are reporting a 'sharp' decline in lead times, but quarterly sales also dipped below expectations.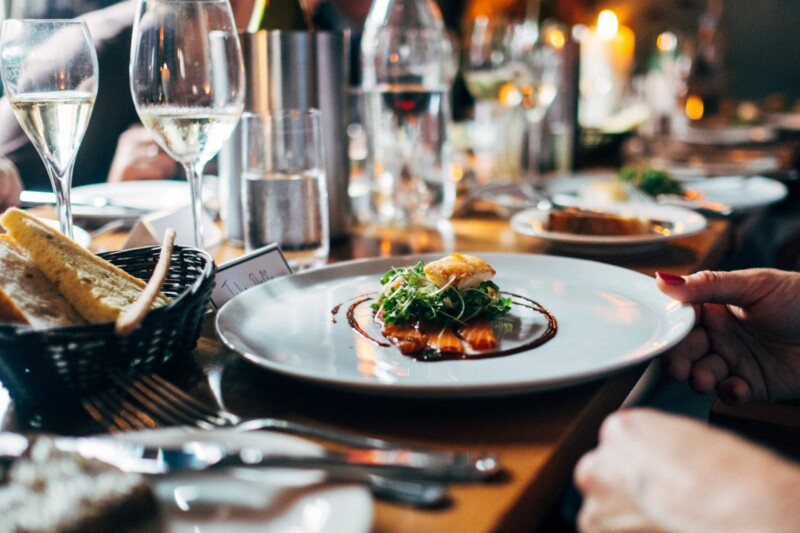 Economic News
The National Restaurant Association reports sales were up 0.4% from April.